Depression in children as young as 3 is real!
2017-12-06
Thought your under 6 year old child is too emotional immature to experience depression? Think again. According to provocative research, major depression can be chronic even in children as young as 3. Dr Joan Luby, a psychiatrist at Washington University in St. Louis and a research team followed more than 200 preschoolers, ages 3 to 6, for up to two years, including 75 diagnosed with major depression. The children completed four mental health exams throughout the study.
Amongst initially depressed kids, 64 percent were still depressed or had a recurring incident of depression six months later, and 40 percent still had problems after two years. In effect 20 percent had continual or recurrent depression at all four exams.
Research found depression was virtually all in kids whose mothers were also depressed or had other mood disorders. Depression is not uncommon in children who had experienced a traumatic incident, such as the passing away of a parent (or beloved pet), divorce or any kind of abuse (sexual, emotional or physical).
Dr Joan Luby has separate unpublished research indicating chemical changes in depressed preschoolers are also found in older children.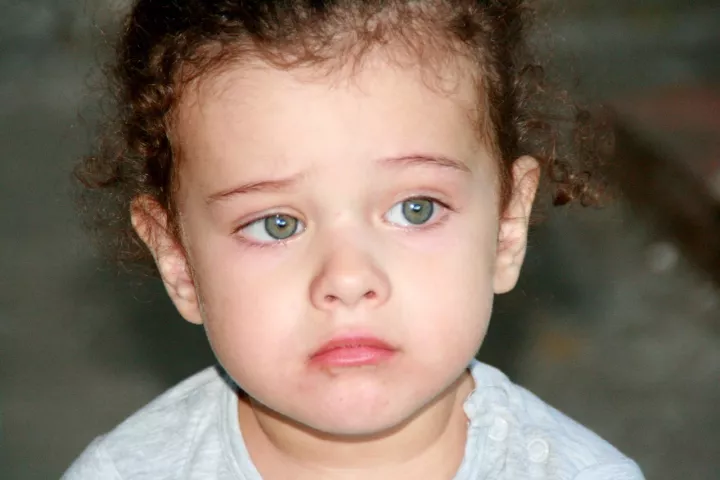 Dr. Sharon Hirsch, Chicago psychiatrist who was not involved in the study, said chemical changes in the brain can affect very young children with a happy life.
She said, "When you have that problem, you just don't have that ability to feel good."
Dr. Helen Egger, a Duke University psychiatrist, studied childhood depression and concluded that it is not uncommon in her field to see depressed kids in their teens. These kids' parents confirm symptoms began very early in childhood and they were mostly told that their children will grow out of them.
Child and adolescent psychiatrist and medical director for Magellan Behavioral Health's New Jersey Regional Service Center, Dr. Elizabeth Rody says "Depressed children lose interest in activities that once captivated them. Like adults who are depressed, an overwhelming sense of hopelessness and doom prevails."
Symptoms and signs of pediatric depression include
: 
Lack of energy(chronic fatigue)
Changes in sleeping habits (insomnia or excessive sleep)
Changes in eating habits (noteworthy weight gain or loss)
Excessive crying, increased irritability and anxiety
Withdrawal from friends and activity once enjoyed
Difficulty concentrating, memory loss
Tremendous sensitivity to rejection or failure
Key development delays in toddlers such as not walking, talking or expressing themselves
Harmful play toward self or others, continuing temper tantrums that include biting and kicking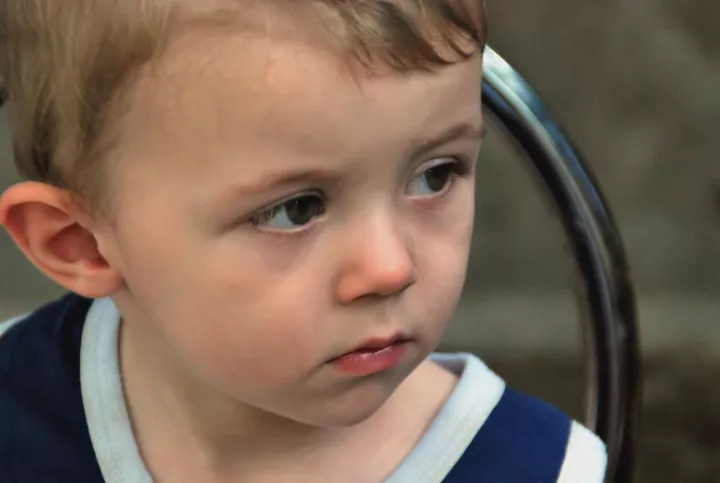 Toddlers and children who are depressed experience depressive episodes that continue over a period of seven to nine months, even though some child experts recommend mental health investigation if depressive behaviors last beyond two weeks. It is very important to rule out physiological problems such as mononucleosis, allergies, malnutrition and otherillnesses that can cause fatigue, withdrawal and irritable moods. A family pediatrician can perform the necessary tests and blood work before consulting apsychiatrist.
Treatment options usually involve individual psychotherapy and family counseling. In some cases antidepressant medications might be prescribe, however it's important to note that the Food and Drug Administrator has not yet approved antidepressant medication for children under the age of 8 years.
Even if your child is only a toddler, his or her emotions are very real and should be taken in consideration the same way you would do with any older child or adult.
---
If you find yourself or someone you care for in a position of need, Community Center Shanghai (CCS) Counseling is here to help you!
This article is provided by:
CCS responds to the ever-changing needs of the community by providing relevant programming that equips individuals and families to maximize their potential while in China. Community Center Shanghai bridges the cultural gap by offering opportunities to give and serve through our charitable programs, providing useful and enriching classes, practical and educational tours, essential orientations, professional counseling, and volunteer opportunities. We are simply your home away from home!
---
Download our APP now to see more comprehensive listings of schools, hospitals, activity centers, etc. in Shanghai and Singapore!
想获取更多上海和新加坡的学校, 医院, 活动中心的信息吗? 请下载我们的APP!
Interested in being featured or to partner with us? 
Leave us a message here on WeChat! 
想跟我们合作, 请留言联系我们!